Tift County Schools is pleased to introduce a new communications tool called Anonymous Alerts®. What is the Anonymous Alerts app? The Anonymous Alerts anti-bullying and safe...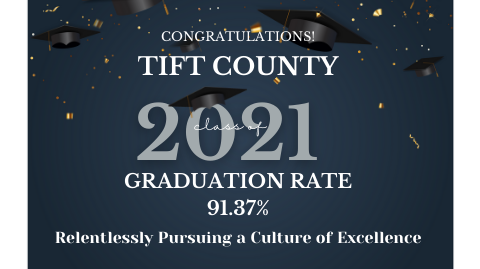 The Georgia Department of Education has announced the 2021 4-year cohort graduation rates and Tift County has exceeded their goal by obtaining a rate of 91.37%. This is a 5 percent...
We're thrilled to announce the new app for Tift County Schools! It's everything Tift Schools, in your pocket.With the new app, you can access documents, events, news updates, and e...