Don't forget to register for the tonight's session in the City of Tifton's Financial Literacy Initiative. This class, USING CREDIT WISELY, will begin at 5:30pm at the Leroy Rogers Center. Childcare will be provided. See image for registration information. #4theT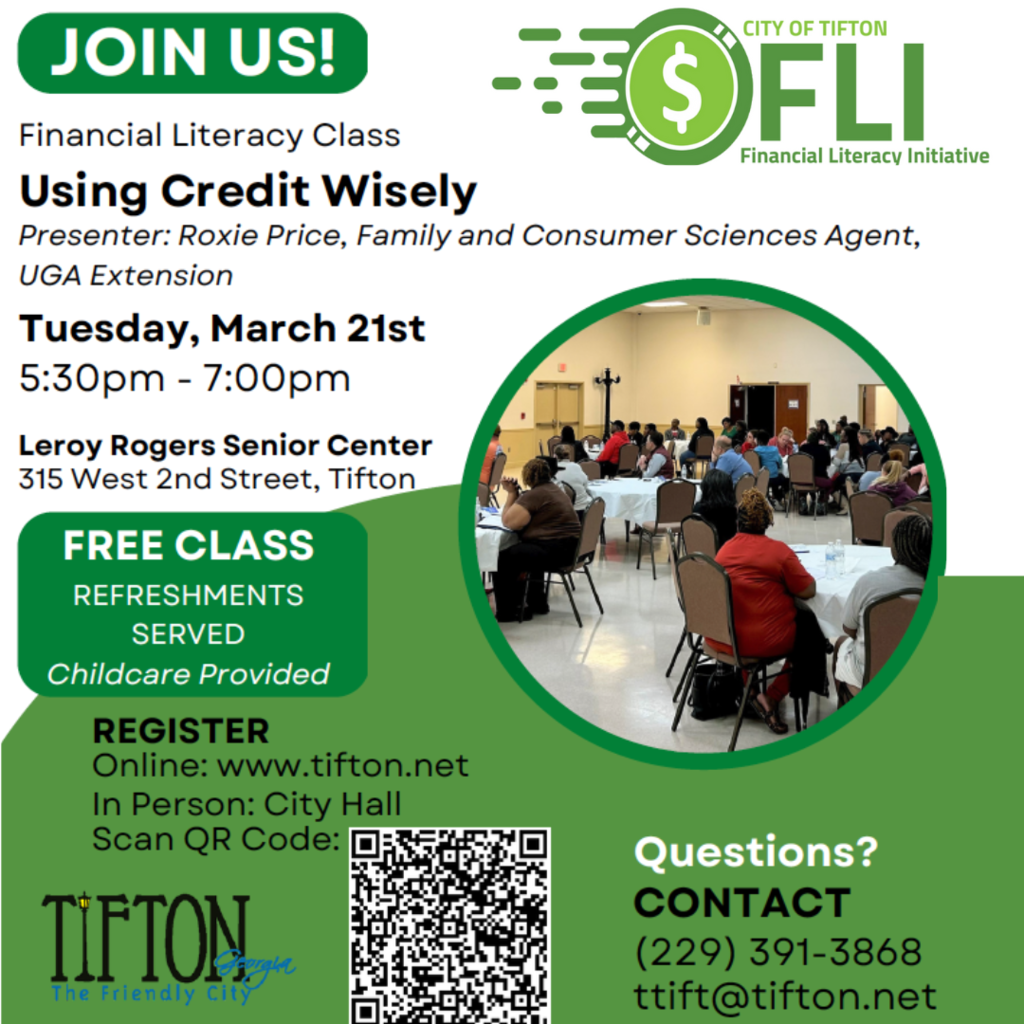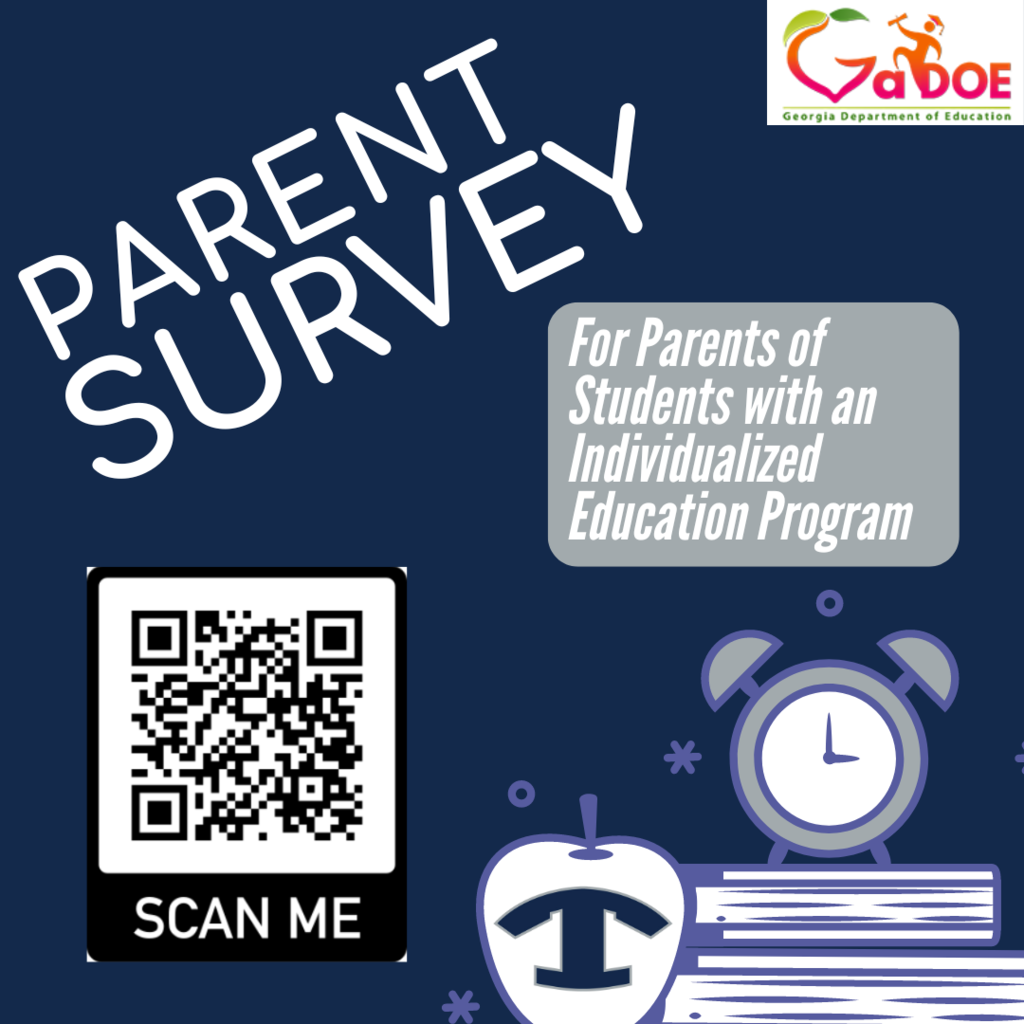 All Tift County Schools and Offices will be CLOSED March 27th - 31st for Spring Break. #4theT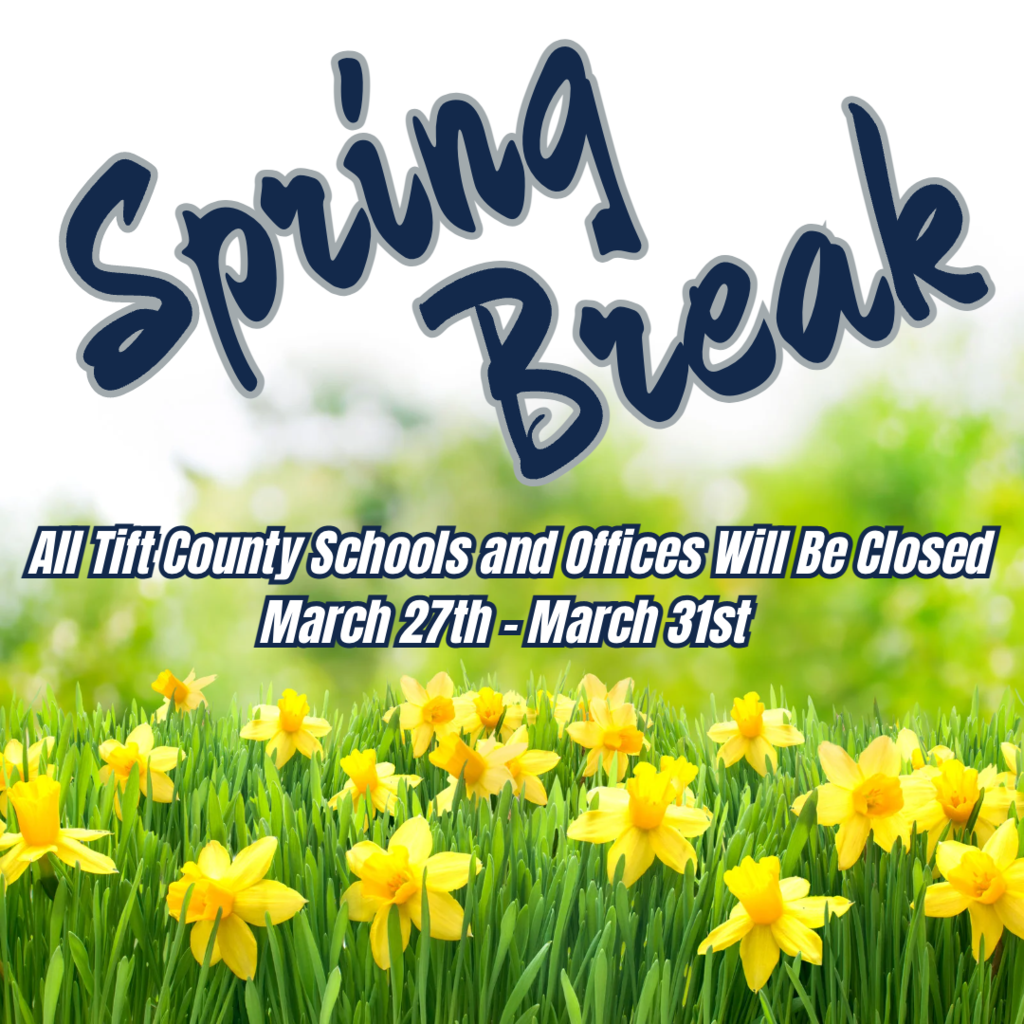 The City of Tifton is participating in Georgia Cities Week. As part of this celebration, students in Grades K - 12 are invited to participate in their Art Contest. Entries are due by 5pm on Friday, April 14th. See image for details. Registration form:
https://5il.co/1ql36
#4theT

Do you know a child that will turn 4 on or before September 1st? PreK Registration for the 2023-2024 school year is now open. DON'T DELAY, make sure their registration is complete. Open spots will be made available to out of county residents beginning March 1st. #4theT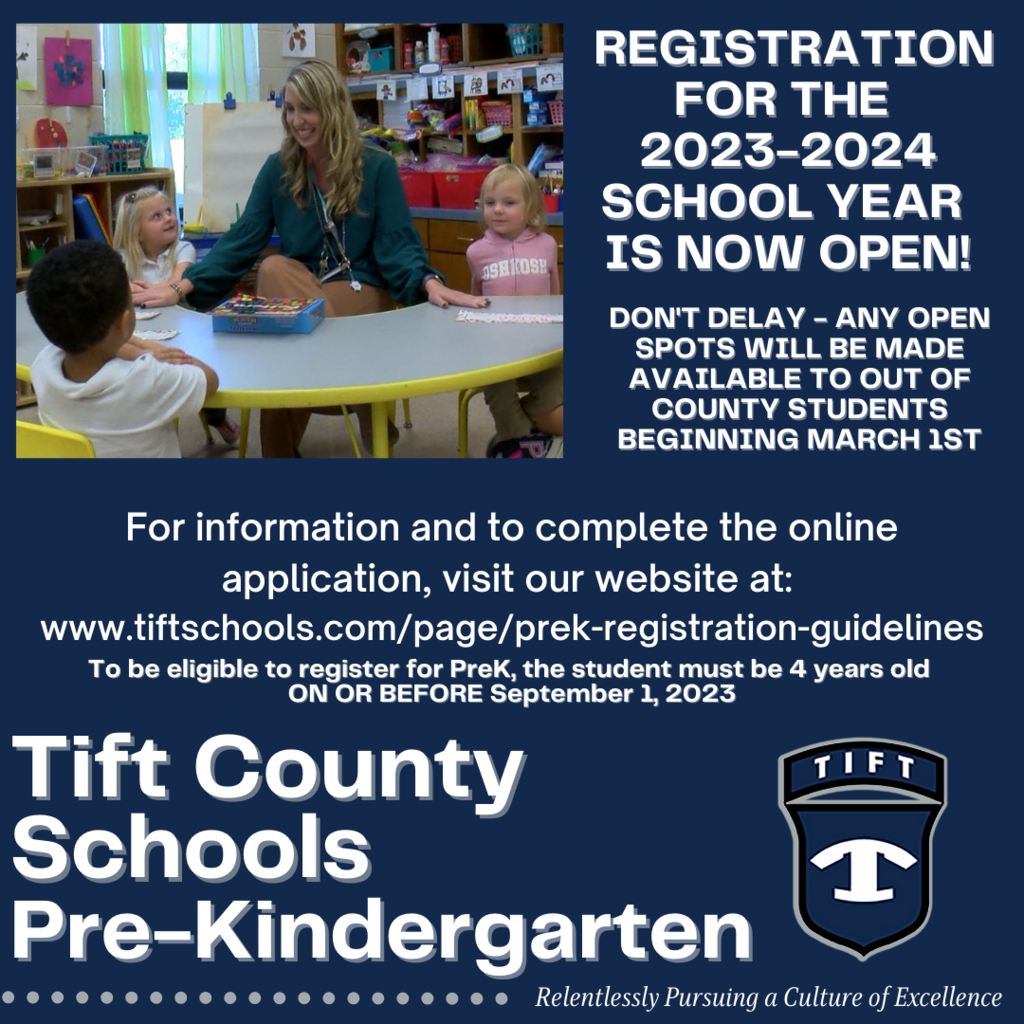 All Tift County Schools and Offices will be closed Monday, February 20th for Presidents Day. Don't forget that Friday, February 17th is also a STUDENT HOLIDAY. #4theT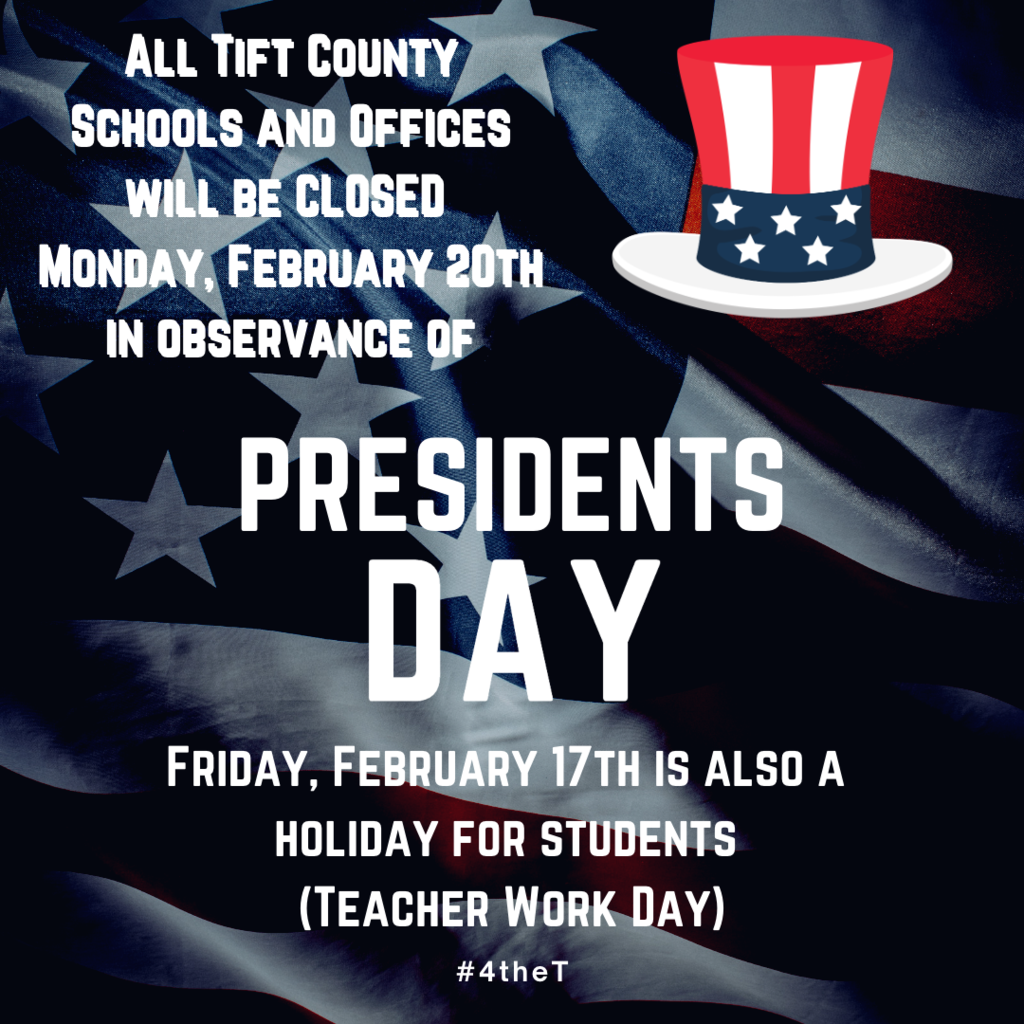 Please be reminded that our schools will not accept Valentine's Day deliveries for students on Tuesday, February 14th. #4theT

Come out and support our TCHS Lady Devil and Blue Devil basketball teams as they play their last regular season home games tomorrow night against Houston Co. Please review the Blue Devil Basketball Game Regulations before you arrive at the PALACE. Go Big Blue! #4theT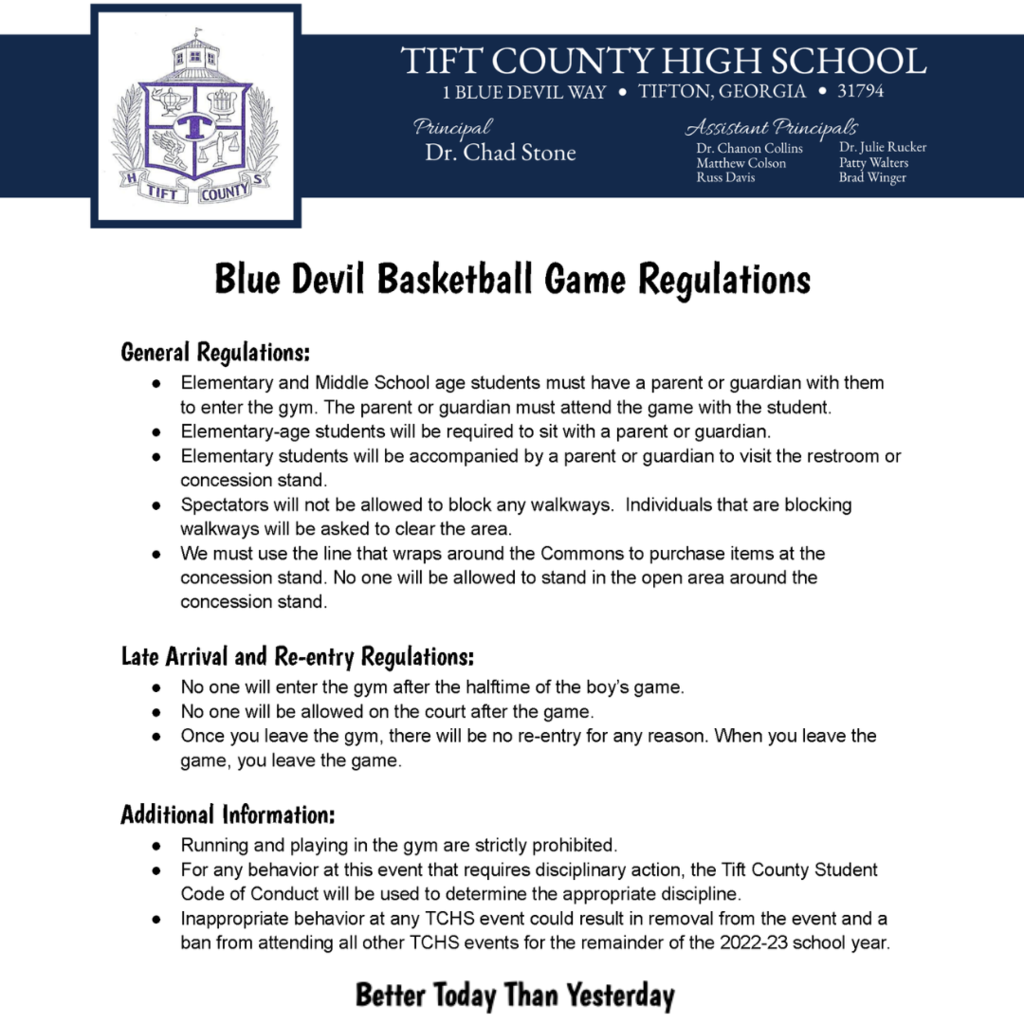 Are you interested in learning about Financial Literacy? Join the 'Managing Income & Expenses' class on Tuesday, January 17th. This class is part of the City of Tifton Financial Literacy Initiative. See flyer for information. #4theT

Don't forget that Friday, December 16th is an early release day. All schools will release 3 1/2 hours prior to normal dismissal time. #4theT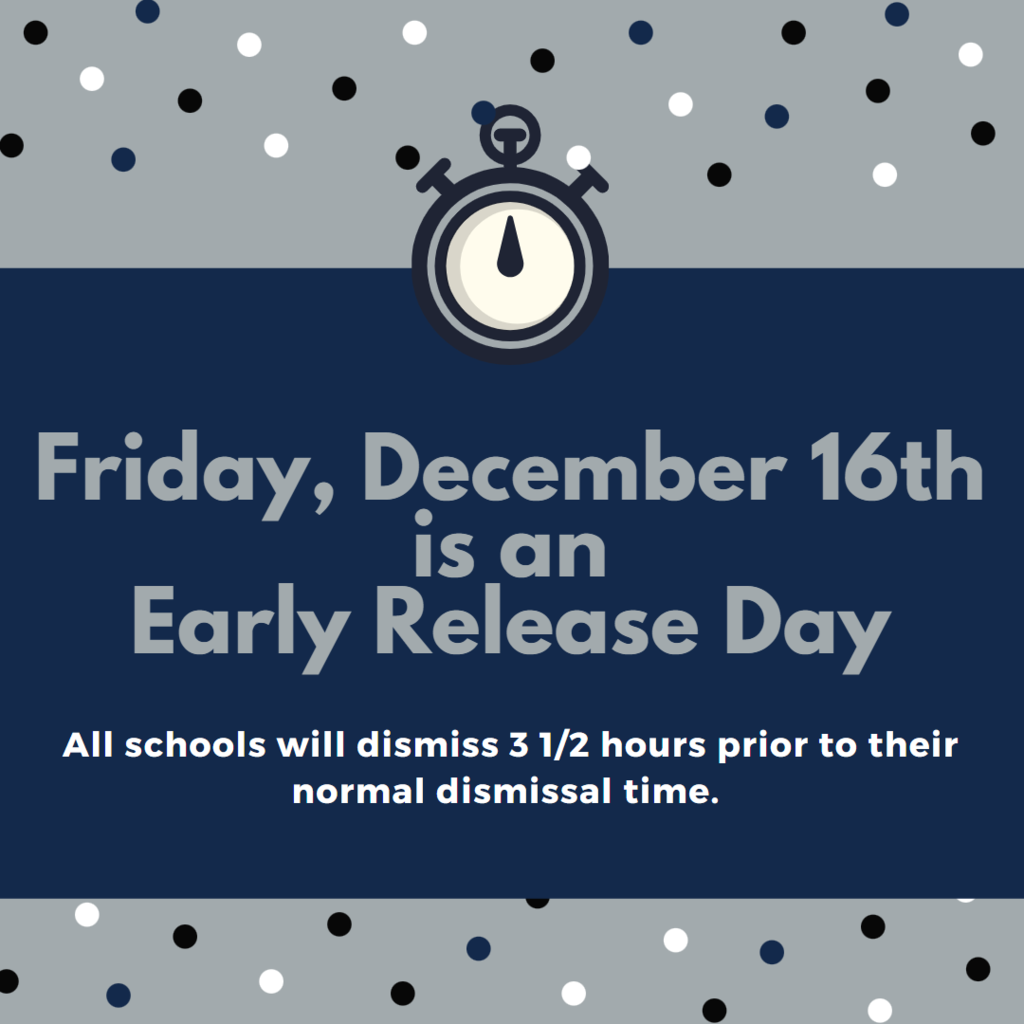 CLASES DE INGLÉS Cada Jueves 5:30pm Biblioteca pública del condado de Tifton Tift 245 Love Avenue #4theT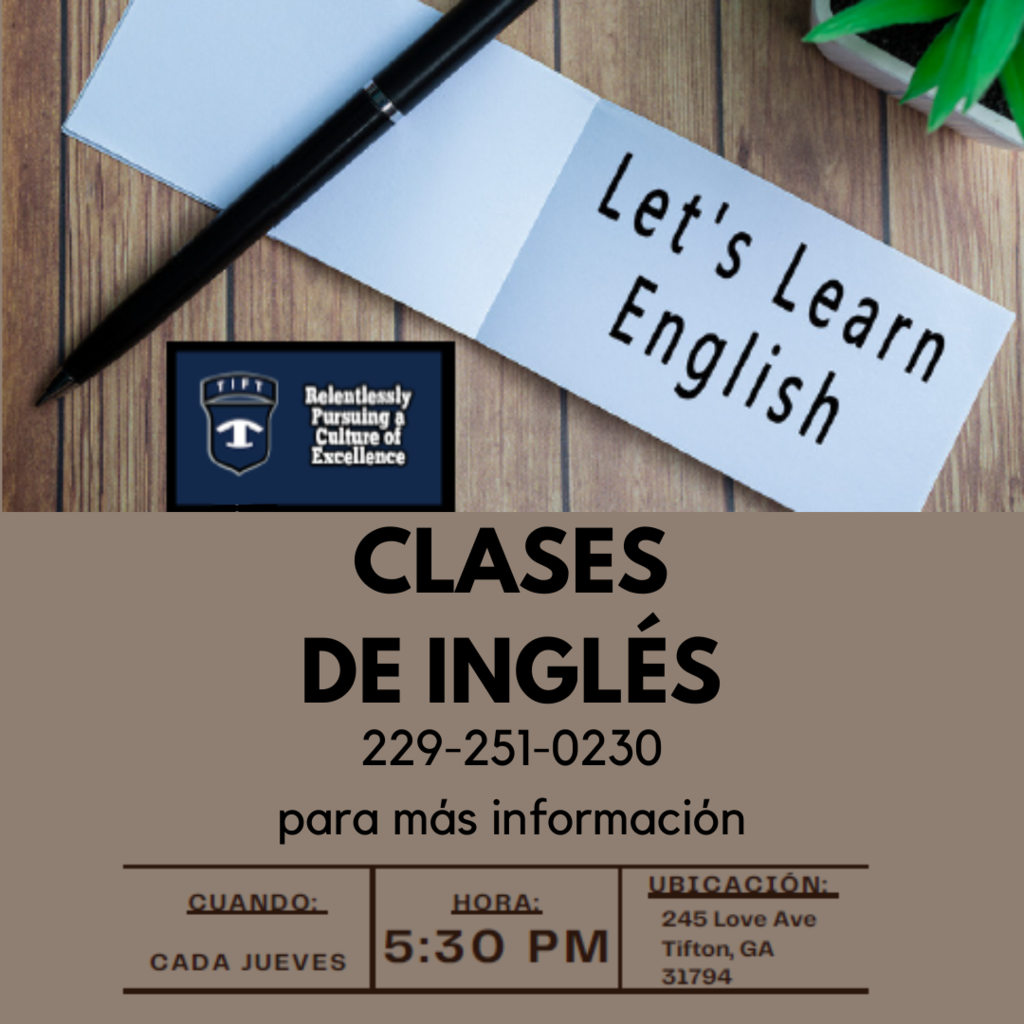 Reunión para los padres de estudiantes en el Programa de Educación Migrante de Georgia (MEP) En persona el 17 de Noviembre en A las 5:30 pm #4theT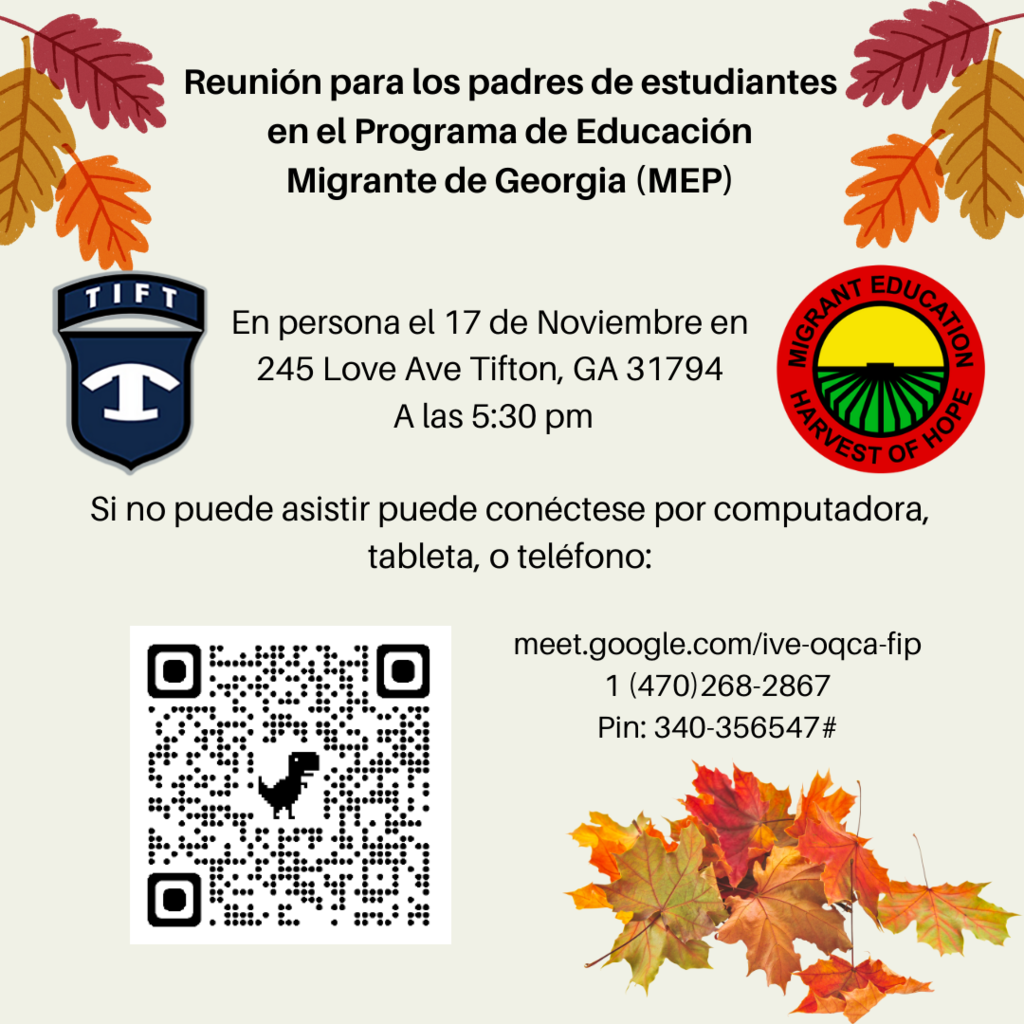 After reviewing information from the latest forecast and the briefings from our local EMA, Tift County Schools will remain open for Thursday, November 10th. We will continue to monitor the situation and provide additional updates as needed. #4theT

Make sure you have the tools you need to help your child succeed. The Infinite Campus Parent Portal App for attendance and grades information and the Tift County Schools App for the latest information on what is happening in our schools. Download them today. #4theT

Please be reminded that all medications must be delivered by the student, parent or guardian to the school office or nurse immediately upon arrival at school. Medications must be in the original pharmaceutical containers, with appropriate identification and dosage information. Any student found with prescription or over-the-counter medication in their possession shall be subject to the discipline set forth in the student code of conduct.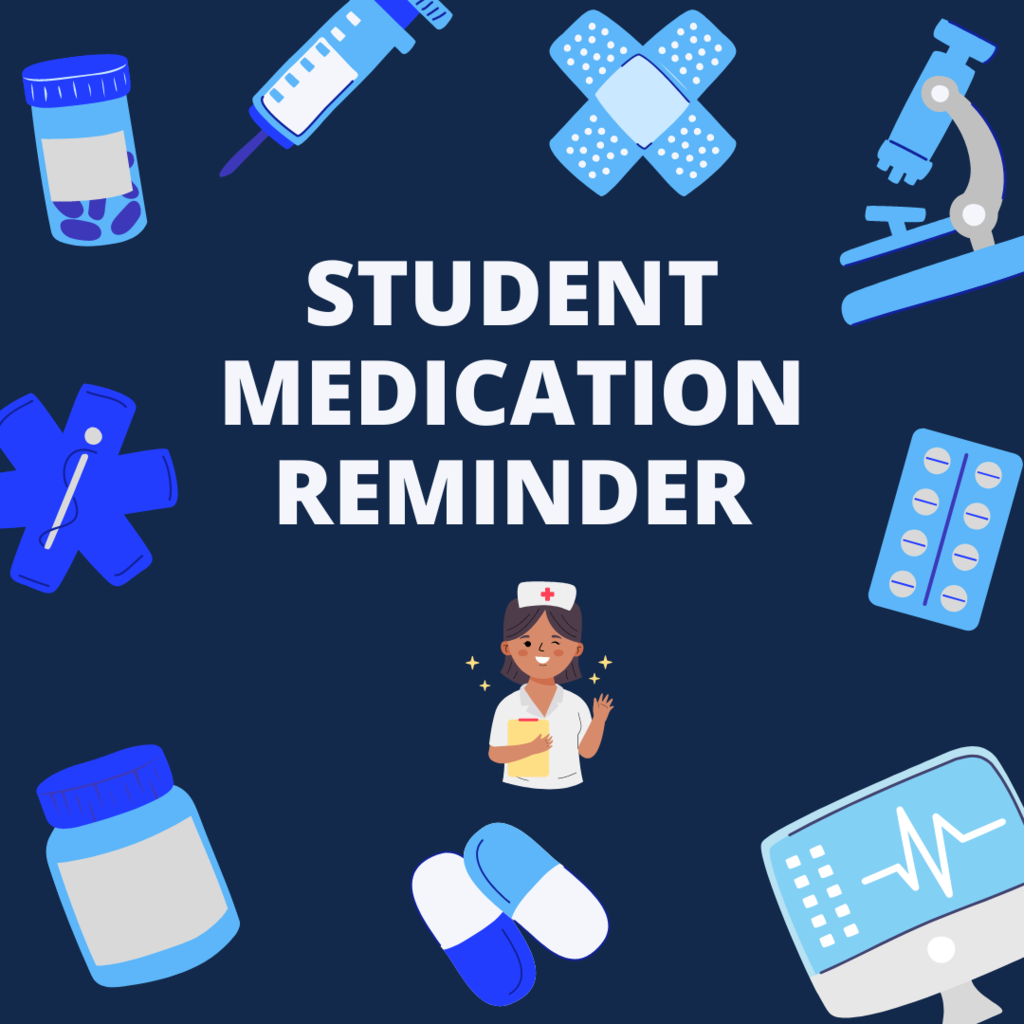 Our schools are collecting non-perishable food items to create Thanksgiving baskets. Items will be collected November 1st - 11th. To donate, drop items in the boxes located in the front office at each school or see the school counselor. #4theT

Fall Break is almost here! (Wednesday, October 12th - Monday, October 17th) K - 5 Parent Conference Day/Teacher Work Day is Wednesday, October 12th. All schools and offices will be closed Thursday, October 13th - Monday, October 17th. Enjoy your break! #4theT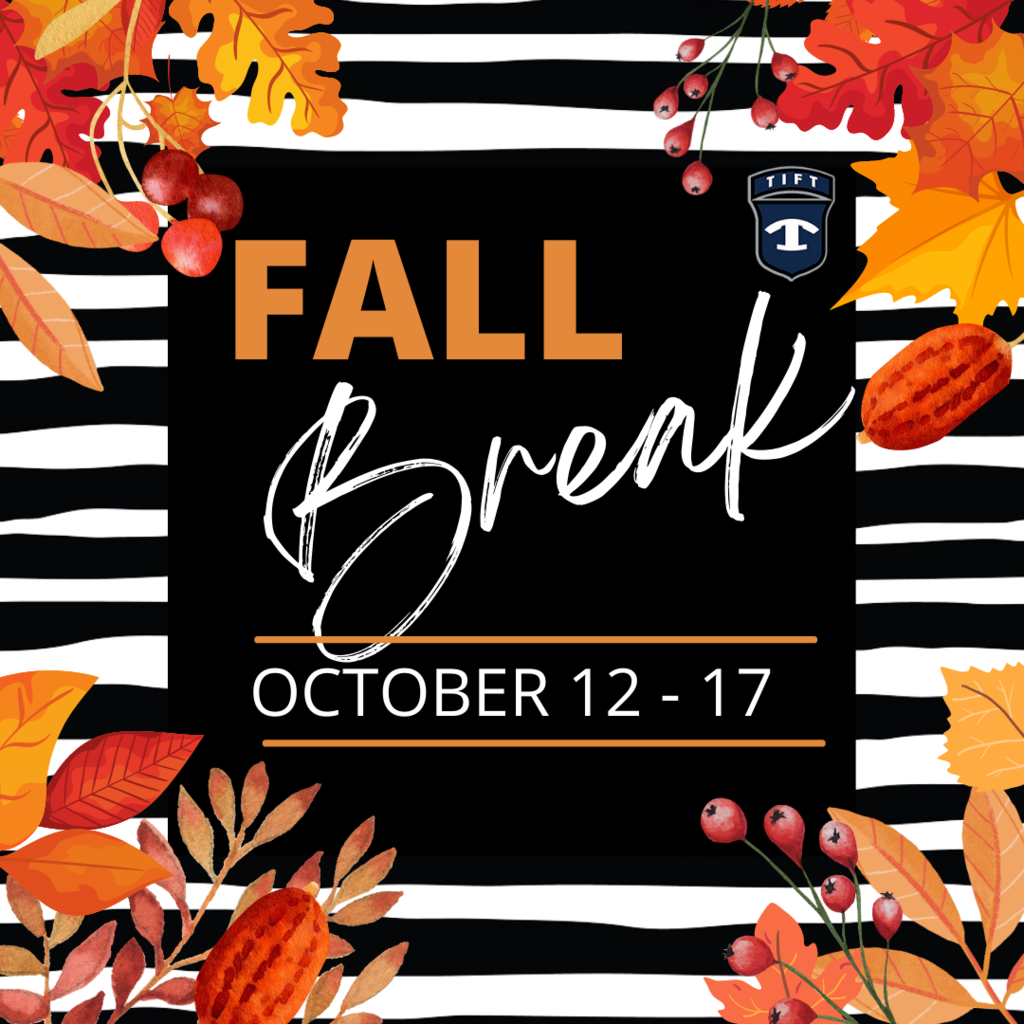 We are aware that schools south of us have made a decision to close tomorrow and Friday. We have received no information at this time leading us to make that decision for Tift County Schools. We will continue to monitor the storm and work with our local EMA to make decisions. At this time we will be having school on Thursday and Friday. #4theT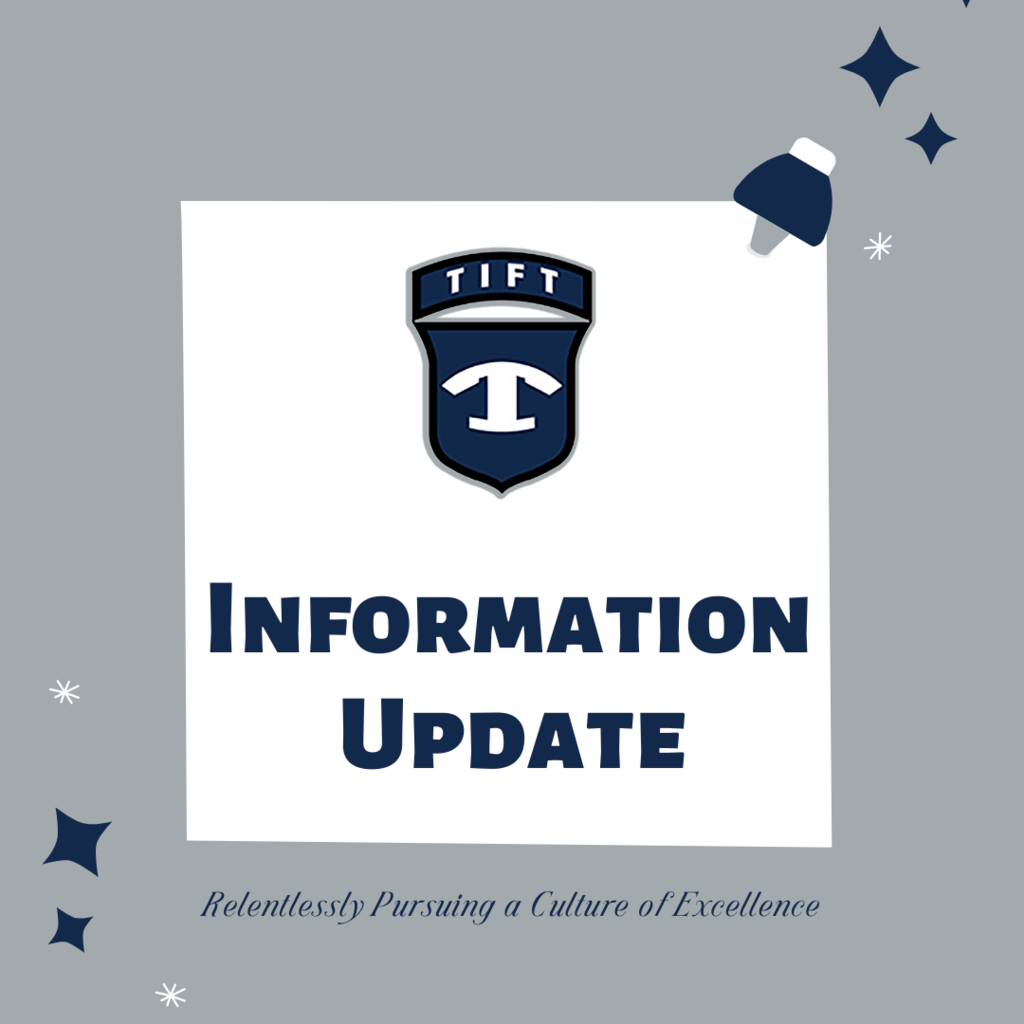 We are monitoring the weather situation and will continue to send out updates as we receive information. If it is determined that there is a need to make a change to the school calendar, we will notify everyone as soon as possible. Visit athletics.tiftschools.com for updates or changes to the athletics calendar for this week. This is a great time to make sure you have updated your contact information, if you have not done so. Log into the Parent Portal and go to More > Online Registration and choose 22-23 Existing Student Registration. For questions about updating information you can also contact Central Registration at 229-387-2424. Download our TiftSchools app and turn on notifications to receive the latest information as it is sent out. #4theT

Want to receive notifications for the latest school news and information? Download our app today. Search Tift County Schools, GA in the App Store or Google Play Store. #4theT